Specializing in Meniscus Repair and Partial Meniscectomy
Award-Winning Orthopedic Services in Orange County
Surgery for a Meniscus Tear
A torn meniscus is an extremely common knee injury, which usually occurs due to a sports injury or due to degenerative changes in older adults. If your knee pain persists despite completing nonsurgical treatment options for your meniscus tear, your knee surgeon may recommend meniscus surgery.
The type of meniscus surgery needed is determined by the tear location, tear pattern, and healing potential of the tear. For meniscus tears which are acute, have a simple pattern, and have good potential for healing; meniscus repair is usually recommended (Figure 1). A partial meniscectomy is usually recommended for patients based on the meniscus tear being chronic by nature and having a complex pattern, or have poor healing potential (Figure 2).
Meniscus repair: While the recovery is longer for a meniscus repair than for a meniscectomy, any repairable meniscus should generally be repaired. A meniscus repair is considered when the patient is generally healthy and wishes to remain active, the meniscus tissue is of good quality and the meniscus tear is located in the periphery of the meniscus. The meniscus repair is performed by sewing the tear together, by using high strength suture or special implants (Figure 2). This is routinely done arthroscopically (minimally invasive). Although, some tear patterns which are located near neurovascular structures or require reattachment to the bone, are done with a combination of arthroscopy and small open incisions.
Partial meniscectomy: This is a minimally invasive outpatient procedure which is performed arthroscopically, and consists of removing the damaged portion of the meniscus (Figure 3). All attempts are taken to preserve as much of the meniscus as possible, in order to help limit the progression of arthritis in the future.
What to expect from Meniscus Repair or Partial Meniscectomy
Meniscus surgery is typically performed on an outpatient basis. Your knee surgeon will recommend physical therapy as part of your recovery to help with muscle strength and knee stability. Meniscus repair surgery can take up to 3-6 months to recover. Your knee doctor may also have you wear a brace to keep your knee stable post-operatively. You will also likely use crutches to help keep weight off your knee for a period of time.
Partial meniscectomy patients will typically recover within 6 weeks. Most patients are able to return to work within a few days or 1-2 weeks post operatively, provided your work doesn't involve a lot of standing, walking or lifting heavy items. You may need to use crutches during the first week to alleviate bearing weight on your knee. However, most surgeons will recommend that patients try to walk without crutches, bend their legs, and begin stretching and strengthening exercises as soon as possible after surgery to keep the knee joint and surrounding muscles flexible.
Figure 1: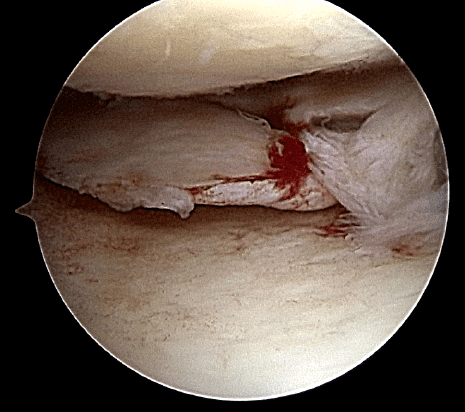 Figure 2: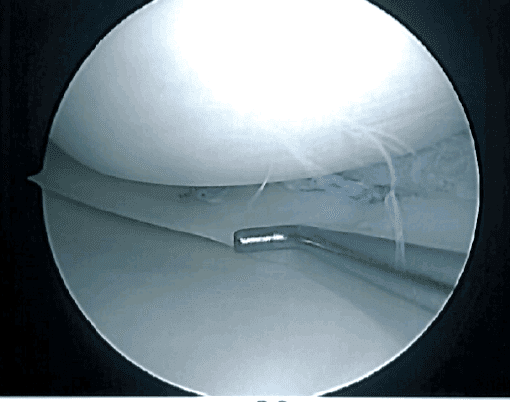 Figure 3: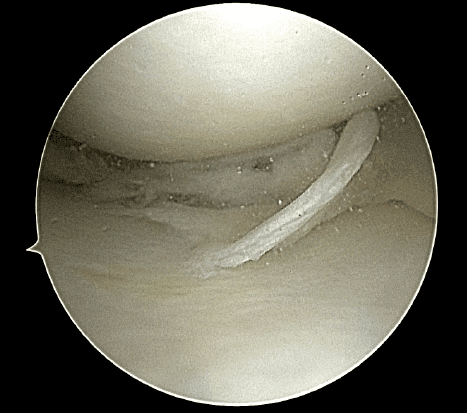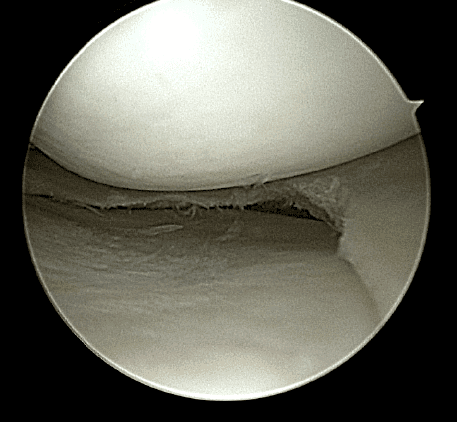 Find a Knee Surgeon
Our Board-Certified, fellowship-trained knee surgeons are experts at meniscus surgery. Depending on the location and severity of your meniscus tear, your knee surgeon may recommend a meniscus repair or a partial meniscectomy. Trust the physicians that treat the Los Angeles Chargers with your treatment. Let our knee doctors get you back to doing the things you love.
Hoag Orthopedic Institute is ranked as one of the top Orthopedic Hospitals by U.S. News & World Report in 2022-2023. Contact Hoag Orthopedic Institute today to schedule a consultation with one of our knee surgeons.
Find a knee surgeon that treats meniscus tears.
Call us at (855) 999-4641 to make an appointment.

Find a Knee Surgeon