Back to a Family Christmas
Patient: James
Category: Knee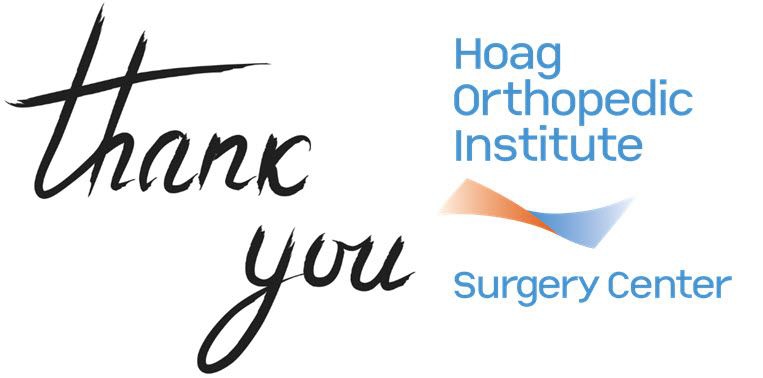 " In life we normally never know the face of our guardian angel. That is not the case for this family for we see our guardian angel in every member of your staff."
My wife, Lucille, was admitted to the Hoag Orthopedic Hospital, Irvine, California for total knee replacement surgery. I am happy beyond measure to tell you that just three days later her surgeon, Dr. Mark Newman, found her in excellent post-operative condition and ready to be discharged.
It would be an understatement to say that Lucille received exceptional care by the entire staff, medical and administrative, while in Hoag Orthopedic Hospital. The stated mission of the hospital is not just words but is a continuing living testimony to the entire healing ministry that exists within our communities.
How blessed are we who live within Hoag Memorial Hospital Presbyterian boundaries.
Not one member of the staff was un-attentive to Lucille's needs as well as those our family experienced during her stay in the hospital. Their dedication, professionalism, commitment and exceptionally cheerful attitude for those entrusted into their care know no limit. Although I cannot name them all I feel it incumbent to identify the following on both the second and fifth floors: Janeth, Charge RN, Synara, Charge RN, Joanna RN, Tuan RN, Vania PCA, Hanna PCA and Marla PT. All these reflect not only Hoag's mission but they also reflect the commitment of your office for the hospital's patients.
In life we normally never know the face of our guardian angel. That is not the case for this family for we see our guardian angel in every member of your staff.
May God continue to bless Hoag with such angels of mercy and compassion in all the days to come. And may He grand you and your staff and your families a most blessed Christmas and a new year of peace and of much healing for those in your care.
Very respectfully,
James