HOI Outcomes Report
---
To download a copy of our 2022 Outcomes Report, visit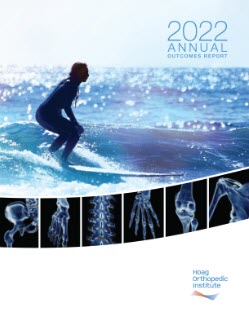 www.hoioutcomes.com
---
California Joint Registry
Outcome measurement seeks to understand the end results of particular health care practice or intervention. One important outcome measure is functional outcome. A functional outcome score is how you feel after you completed the required intervention. Functional outcomes for orthopedic surgeries or interventions are further defined by how you feel with respect to movement and your ability to interact within your life (keeping in mind your current age, of course).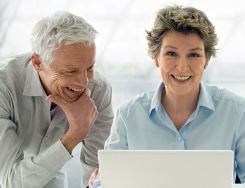 Within the Hoag Orthopedic Program, we are one of a small number of institutions that measure functional outcomes. This practice is accomplished through a web based system that each patient can use in the privacy and leisure of their own home. We will use this data to further the development and to continuously improve the care we provide to our patients.
View Our Patient Questionnaire
HOI is one of only three clinical centers to create a pilot registry for joint replacement patients called the California Joint Registry. For information on the California Joint Registry, click here.