Hip Conditions We Treat
From hip pain that makes sitting uncomfortable, to IT Band pain radiating down your leg, to snapping hip pain while walking, our board-certified hip surgeons at Hoag Orthopedic Institute (HOI) are specially trained to treat hip conditions and sports injuries and will be able to diagnose your hip condition and determine the correct treatment to relieve your pain.
Our experts are extensively trained at treating a wide range of hip conditions using the latest in technology and the least invasive treatments possible, including:
Acute Tendinitis of the Hip
Bone Tumors
Degenerative Joint Disease of the Hip
Dislocated Hip
Femoral-Acetabular Impingement
Groin Pain
Hip Bursitis / Trochanteric Bursitis
Hip Cyst
Hip Pain
Hip Sprain
IT Band Syndrome
Joint Pain
Labrum Tear
Osteoarthritis of the Hip
Osteonecrosis / Avascular Necrosis
Osteoporosis
Pelvic Fracture
SI Joint Pain
Strained Hip
Snapping Hip
Synovitis of the Hip
Ranked by U.S. News & World Report in 2022-2023
If hip pain is affecting your daily life, seek help from the dedicated hip physicians to help get you back to you. Not only was Hoag Orthopedic Institute nationally ranked as one of the top Orthopedic Hospitals by U.S. News & World Report in 2022-2023, it also ranked "High Performing" by U.S. News & World Report for Hip Replacements and Hip Fracture in 2022-2023.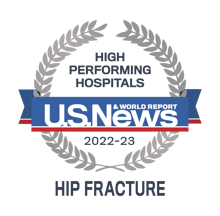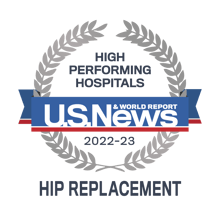 Do you have a hip injury? Contact us at Hoag Orthopedic Institute for effective hip treatment by calling (855) 999-4641

Find a Hip Surgeon