Back to Moving Freely
Patient: Joy
Category: Hip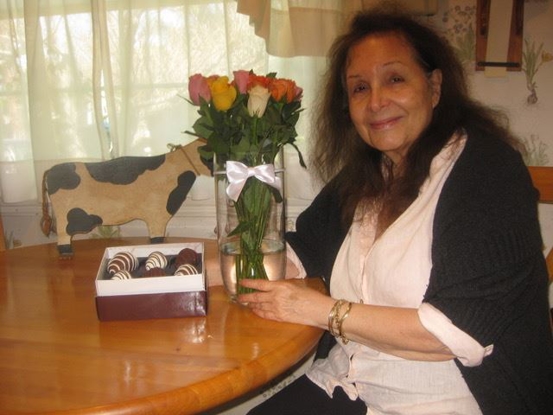 " I felt so great after surgery. From the first time I met Dr. Barnett to my day of surgery and discharge, I was treated with exceptional care and kindness."
Crossing your leg without it locking up may seem like a small milestone to some, but Joy Pierce couldn't be happier about that hip movement.
"I felt so great after surgery with Dr. Barnett," shared Joy. "From the first time I met Dr. Barnett to my day of surgery and discharge, I was treated with exceptional care and kindness. I am 85 years old and that means everything to me."
Joy sought treatment by Dr. Barnett in April 2019, years after her husband had his knee replaced by one of Dr. Barnett's colleagues. When her hip aggravated her movement to the point she felt she needed to see an expert, she made an appointment and has only looked forward since.
"My husband was so impressed with his doctor and Hoag Orthopedic Institute that we would never consider going anywhere else if the need arose," Joy added, sharing that her son's mother-in-law also had her hip done by Dr. Barnett after Joy did.
Before surgery, Joy shared that her hip would freeze and she would have to stop walking, which she called "embarrassing." Joy is now ecstatic that she can stand up and walk without her hip freezing.
"Every single person I came in contact with was so great, and I really mean that, no exceptions, I even got a signed card from everyone after leaving the hospital," said Joy. "Thank you so much to all the wonderful people at Hoag Orthopedic Institute. I will never forget how I was treated from the first visit to every visit thereafter."