Back to Walking Without Pain
Patient: Hoa
Category: Hip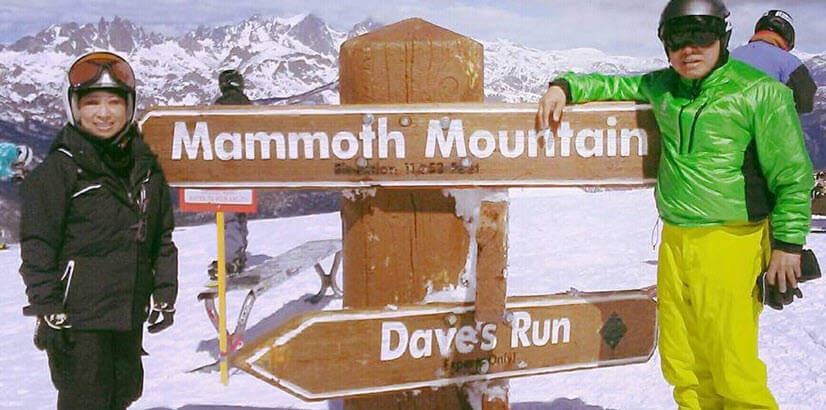 " As a healthcare professional, I was never concerned about safety at HOI. From the first call I had with the nurse at HOI [two weeks prior to surgery] I knew they were very thorough and I had a lot of faith in them."
Dr. Hoa Duong is incredibly active between bicycling, swimming and her dentistry practice in Orange County, Calif. However, her hip had been bothering her for years before she decided to visit an orthopedic specialist.
"I have a good pain tolerance and I've never taken over the counter medication like Aleve more than twice a month, but I knew that I'd probably have to have my hip replacement in the near future," shared Dr. Duong.
One of the patients in the dental practice Dr. Duong operates with her sister (a fellow dentist) recommended Dr. Steven Barnett with Hoag Orthopedic Institute.
"The patient spoke so highly of Dr. Barnett I thought 'What do I have to lose?' so I made an appointment with him and after that meeting, scheduled my total hip replacement with him at Hoag Orthopedic Institute." 
Dr. Duong's surgery plans for April were delayed due to the COVID-19 pandemic, but she shared that once she was able to reschedule her surgery, she scheduled it for May 6, just a few days after HOI resumed elective surgery.
"As a healthcare professional, I was never concerned about safety at HOI," said Dr. Duong. "I had a great referral and from the first call I had with the nurse at HOI [two weeks prior to surgery] I knew they were very thorough and I had a lot of faith in them. The day I walked in for my surgery, I was so confident that I was in expert hands."
Online pre-surgery education was offered through HOI's website and Dr. Duong said that she felt very prepared going into surgery. "I could take the class on my own time, which was really convenient, and I learned about how to prepare for surgery and what to expect afterward, which helped my husband and I know what we were getting into," she added.
A couple hours after surgery, Dr. Duong was discharged and sent home with at-home physical therapy. "It was not like HOI did the surgery and then you're done. They really cared about me and made sure that I was taken care of, that I knew how to recover, and what next steps I needed to take to get back to my activities," shared Dr. Duong.
Now just over a week post total hip replacement, Dr. Duong said she is walking, using a cane for balance, and is looking forward to total healing so she can walk without a limp, and one day return to skiing.
"I have the time to take care of myself right now and I thought, 'Why wait until I need a more difficult surgery when I can enjoy life right now – I'm still young!'" Dr. Duong added with a laugh.
Dr. Duong added that she is spending the quarantine period with her husband and enjoying their time together amid the pandemic.
"I feel wonderful, and if I have to have another surgery, I would definitely go to Hoag Orthopedic Institute again," said Dr. Duong.