Back to Loved Ones
Patient: Edythe
Category: Trauma & Fracture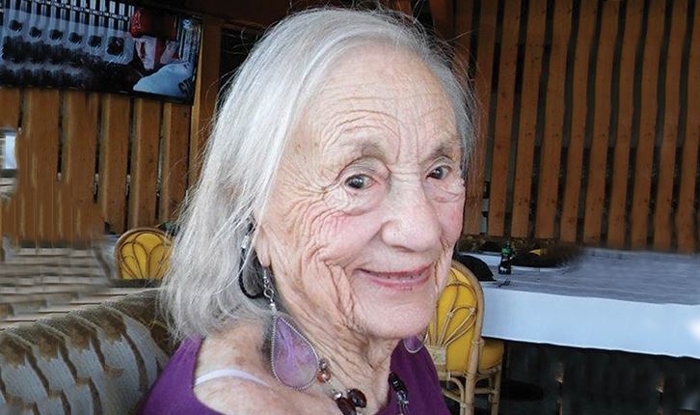 At 97 years of age, Edythe Laudati still enjoys every day. She paints, arranges flowers, and enjoys music with fellow residents in her assisted living facility. This sweet, widowed lady who was once a devoted wife, mother, socialite and participant in charitable causes for her church, still remembers the prayers she said as a young girl. Her daughter, psychologist Dr. Rosalyn Laudati, visits each day after work, playing cards, watching movies and encouraging her mom to eat dinner.
"My mom put me to bed for many years. Now it's my turn to tuck her in. It's a great joy for me to do that, and I pray she will live for many more years," says Dr. Laudati.
Last October while at work, Dr. Laudati received a call from the care facility to report her mother had fallen. She arrived an hour later, shocked to find Edythe writhing in excruciating pain.
Dr. Laudati called Edythe's primary care doctor. He recommended Edythe be seen by an orthopedist, who in turn advised Dr. Laudati to take her mother to HOI, where she would have the best in timely fracture care through the HOI Acute Care Orthopedics program.
Edythe was quickly and thoroughly evaluated, and diagnosed with a fractured hip. The very next day, Edythe underwent surgery for a partial hip replacement. When she awoke in the recovery room, she smiled and blew her nurse a kiss for taking care of her. In two days, staff had her up out of bed for some walking. She never complained of pain following her procedure. Because she is at high risk for another fall, Edythe continues using a walker.
Edythe doesn't remember her painful ordeal. "There are some blessings with this aging," says Dr. Laudati. "And because of her strong constitution and the great care she received throughout her stay, she came through the surgery like a woman half her age.