Non-Operative Options for Back Pain
Hoag Orthopedic Institute's team of highly trained spine experts are committed to providing patients with high quality, evidence-based treatments. We offer a variety of therapies with the intention of "getting you back to you" in the most expeditious, conservative manner possible. Our multidisciplinary team is comprised of Orange County's top spine experts that include fellowship-trained spinal surgeons, physiatrists, and physical therapists.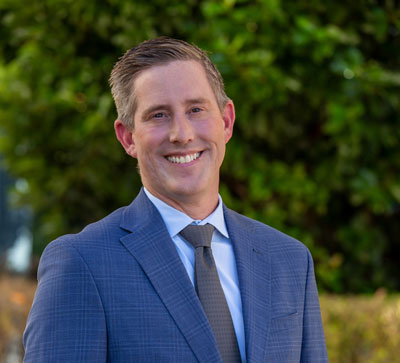 "When patients come in for an evaluation at Hoag Orthopedic Institute, we are looking comprehensively at the patient to ensure they receive the optimal course of treatment," shared Jeremy Smith, MD, Division Chief of Spine Surgery at HOI.
"Non-operative methods are routinely the first line of treatment. If surgery is later indicated, we utilize the most up-to-date and advanced technology that helps guide and optimize the surgical approach in the most minimally invasive way, all while ensuring we maximize the safety of the patient."
Non-operative Treatments Offered at HOI
Most spinal conditions can be treated non-surgically and will respond well to aggressive conservative care. Hoag Orthopedic Institution physicians assess each patient individually and determine what approach would best address their pain. That may be surgery, spinal injections, aggressive physical therapy or a cognitive behavioral approach. We have developed our own physical therapy program, HOI's Back to You program with ProSport and SCAR, which emphasizes spinal strengthening and measurable outcomes. This allows the patient to follow their progress. Our goal is to help you understand your sore back, improve your functional mobility, decrease any fears associated with movement, and decrease flair-ups. Typically, as one becomes stronger, they become more functional, have less pain, and can return to their favorite activities.
When to seek help?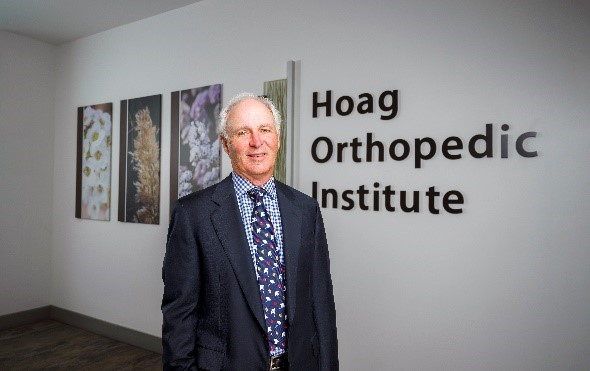 "Most back pain will resolve after a few days. If you have more than several weeks of ongoing pain, I would recommend seeking help from a physiatrist or your primary care physician. Prompt treatment may prevent a short-term problem from becoming a long-term one." –Mark Hambly, MD, HOI Conservative Spine Program Director and retired spine surgeon.
By better understanding your back pain, you can better manage it. There are multiple options to treating back pain when surgery is not indicated.
Non-Operative Options to Treat Back Pain
Physical Therapy
Exercise – Pilates, tai chi
Spinal Injections
Interventional spinal therapeutics
Oral pain Medication
Acupuncture
Cognitive Behavioral Therapy
Medications that Help Reduce Back Pain
Understanding the role of medications is important. Conversations regarding medication, including over the counter, need to be open and on-going with the physician managing your pain. Medication - when appropriate - may be prescribed by your doctor.
Analgesics reduce pain. Example: acetaminophen (Tylenol).
Non-Steroidal Anti-inflammatory Drugs (NSAIDs) reduce inflammation and pain. A number of NSAIDs that can be purchased over the counter. Examples include ibuprofen (Advil, Motrin), naproxen sodium (Aleve), and aspirin. Your doctor may prescribe one of these medications.
Muscle Relaxants are used to treat tight muscles and spasms. These are prescription medications that work in different ways. Examples include: Robaxin and Flexeril.
Nerve Pain Medication – Different types of medications fall under the category of "nerve pain medication." These are prescription medications. Example: gabapentin, baclofen.
Narcotic / Opioids are medications used to treat severe pain. Use of narcotics / opioids should be minimized with the lowest dose for the shortest amount of time being taken. Examples include: oxycodone, hydrocodone, and tramadol.
Non-operative Spine Experts at HOI
You might want to start by seeing a physiatrist if your insurance allows you to bypass your primary care physician.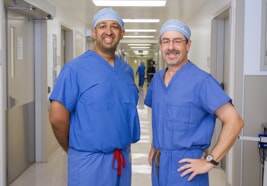 Physiatrists are medical doctors who specialize in physical medicine and rehabilitation. They will order the appropriate testing and imaging. Physiatrists treat patients with injections and other minimally invasive modalities. Find a Physiatrist
Physical Therapists are licensed health care clinicians that specialize in spinal rehabilitation. HOI's Back to You Spine Program is focused on evidence-based spinal strengthening treatment that provides objective feedback on your progress. Proper movement and exercise are key elements to healing and managing back pain.
If needed, a referral will be made to one of our fellowship-trained spinal surgeons for further evaluation.
Common Spinal Imaging
X-ray - Typically, X-rays are initially obtained. They allow for assessment of your overall spinal balance and alignment. X-rays don't show the discs or nerves. These are often ordered by primary care physicians or physiatrists.
MRI - MRIs are necessary to view discs and nerves. MRI uses a magnetic field and a computer to create clear, detailed images of all the spinal structures. These are usually ordered by a physiatrist and are done before seeing a surgeon.
CT scan - CT scans are done to assess bony details or complicated deformities. These are best ordered by a spine specialist because they are not commonly needed.