Back to Savoring Every Day
Patient: Lynn
Category: Spine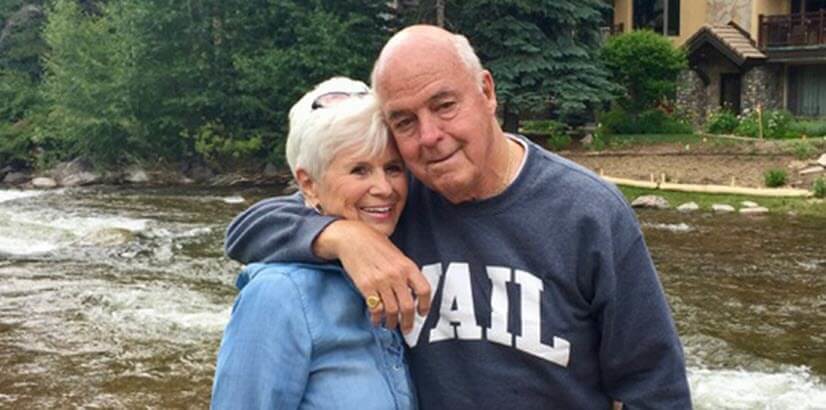 " I'm so grateful for the doctors and nurses at Hoag Orthopedic Institute who gave me my life back."
Procedures: Spinal Surgery: January 16, 2017; Right Wrist Fusion: January 12, 2018
Lynn Anderson, 81, considers life as a beautiful gift not intended to be lived from a chair. The Huntington Beach family matriarch refuses to let severe arthritic pain steal her joy.
"I'm so grateful for the doctors and nurses at Hoag Orthopedic Institute who gave me my life back," she says. "Chronic pain is very hard to live with. It's easy to see how someone could give up on living when you feel miserable all of the time. I didn't want to be addicted to pain pills. I didn't want to go through another surgery, but pain was very limiting and changing my personality into someone I didn't like."
In the past 40 years, the retired realtor has had 11 orthopedic surgeries with Hoag Orthopedic Institute surgeons, including a spinal laminectomy, two knee replacements, torn rotator cuff and carpel tunnel surgeries. "Fortunately I'm healthy except for my joints. Everything was fixable, and I'm glad the fixes have all lasted," she says.
Most recently, radiating pain in her shoulder sent Lynn back to her Hoag Orthopedic Institute orthopedic surgeon. She recalls, "I thought I couldn't turn my neck because of a sore muscle, but the MRI showed I had three smushed discs and a lot of arthritis. My doctor was quite concerned. He referred me to a Hoag Orthopedic Institute spine surgeon, who listened and was very thorough in explaining what needed to be done. Within just a few weeks I was in surgery."
She describes her visit to Hoag Orthopedic Institute as "heavenly," adding, " I remember hot blankets and darling nurses and staff, starting with Admitting. They were superior; sweet, caring and fun. They made sure I was comfortable and made me feel very cared for. When I woke up after surgery there was another set of great nurses. They were so solicitous, and they didn't leave me. Even the hospital CEO came to my room and sat down and talked with me about raising kids. It was an unbelievable experience."
Lynn's Hoag Orthopedic Institute physical therapist had her out of bed and walking just hours after her spinal fusion. Her doctor had planned to keep her there for a second night, but she felt good and went home the next afternoon. Physical and occupational therapy in the weeks that followed helped her spine to heal, but unfortunately, she began having strong, throbbing wrist pain.
"I'm not a wimp, but my wrist pain was so restricting. It was keeping me from writing and working on my computer. I went to a pain management specialist for cortisone injections every three months, but after a couple of times, they stopped giving me relief."
Due to cartilage deterioration, one bone had dug a crater into another bone. Just over a year after her spinal procedure, Lynn underwent an outpatient wrist fusion.
"Not only has my doctor and his physician's assistant been great, but the staff at Hoag Orthopedic Institute Surgery Center - Newport Beach were phenomenal. They couldn't do enough to make me comfortable."
"A week later, Lynn's dressing was replaced with a hard cast for three weeks. Once she was in a brace, Lynn headed back to physical therapy.
"It's been a hard recovery," Lynn admits and quips, "I told my therapist he should just move into my house. Getting older, one has to be able to laugh at life's absurdities."
In the coming weeks, Lynn is looking forward to writing and not eating with her left hand. She's looking forward to getting back to gardening and returning to her thrice-weekly gym workouts to regain strength in her arms.
"My husband and I enjoy going out to eat, to church and to the movies," says Lynn, a mother of four grown daughters and grandmother to nine children. "We feel fortunate to be able to still enjoy time with family and friends."
"I hope I'm done having surgery," Lynn says, adding, "but when I hear someone is going to Hoag Orthopedic Institute for a procedure, I get excited. I tell them, 'You're going to be really happy.'"