Back to Being Active
Patient: Jim M
Category: Hip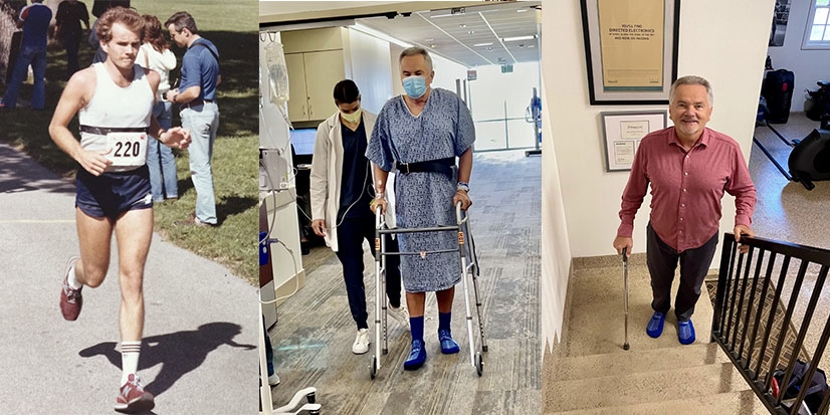 " My greatest appreciation is to my surgeon and Hoag Orthopedic Institute," Jim said. "You are all truly world class professionals and I am grateful beyond words."
Jim Minarik is only a month out from hip replacement surgery, but the CEO Coach and Investor, is already on his way back to an active lifestyle.
After seeing his trusted orthopedic surgeon, Abraham Kim, M.D., for over three years, Jim decided to undergo surgery utilizing the anterior approach on October 11, 2021.
Jim shared on his blog that his hip pain was "osteoarthritis related" and likely due to the eight marathons and long-distance training he did a couple decades prior where he averaged 60 miles per week.
"I have zero regrets about all those miles," Jim said adding, "Training for and running my marathons created some of my closest friendships and they were also simply the most amazing physical and psychological experiences of my life!"
An avid meditation practitioner, Jim said that it positively impacted his mindset heading into surgery.
"I can honestly say that I went into the surgery and emerged from it calmly & without fear," he said, adding that walked three hours later and was discharged home just a few hours later.
"My greatest appreciation is to my surgeon, Dr. Abraham Kim, and Hoag Orthopedic Institute," Jim said. "You are all truly world class professionals and I am grateful beyond words."
The former marathon runner is already back to walking two miles a day and going to outpatient physical therapy. He hopes to be back to hiking and his Peloton bike very soon.