Back to Yoga
Patient: Kim Mock
Category: Spine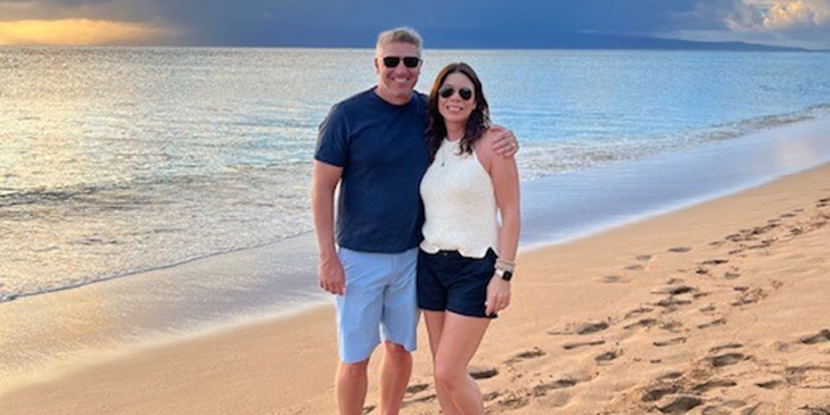 " I had no issues with the incision, the staff gave me very detailed pre op instructions and post op instructions. They followed up with me multiple times to check on me, and I really appreciated that."
As a full-time working mom, Kim Mock doesn't have a lot of "me time," but makes sure she has time to exercise throughout the week.
"I do weight training, yoga, and sometimes I hike or walk to stay really active," Kim shared.
But when Kim starting experiencing debilitating pain in her lower back and left leg, she knew it was time to seek help. After trying massage and chiropractic care, one of Kim's friends recommended spine surgeon Michael P. Weinstein, MD.
"I saw he and HOI had many positive patient reviews online, and I was able to get in quickly," she said. "I liked that my doctor recommended the less invasive surgical approach given that fact that I was still young enough to recover and that he was extremely thorough," Kim said. "I felt I was in the best hands and that he really listened to me."
In May 2022, Kim had a hemilaminectomy, a spine surgery that involves removing a part of her left discs at L4-5 and L5-S1 and removal of facet joint cyst at L5-S1, at HOI.
"Once I got past the initial first couple of weeks it has been great," said Kim. "I had no issues with the incision, the staff gave me very detailed pre op instructions and post op instructions. They followed up with me multiple times to check on me, and I really appreciated that."
Kim shared that one of her goals was to be able to enjoy my upcoming trip to Hawaii with her daughters and husband, pain free.
"I told my doctor that I wanted to hike to the highest waterfall in Hana with my family and I was willing to put in the work to achieve this and he said 'Ok, I will help you get there, but you have to do the work,' and we both did!"
Kim said that she has returned to all her normal activities and does not have any pain.