Back to Competitive Dancing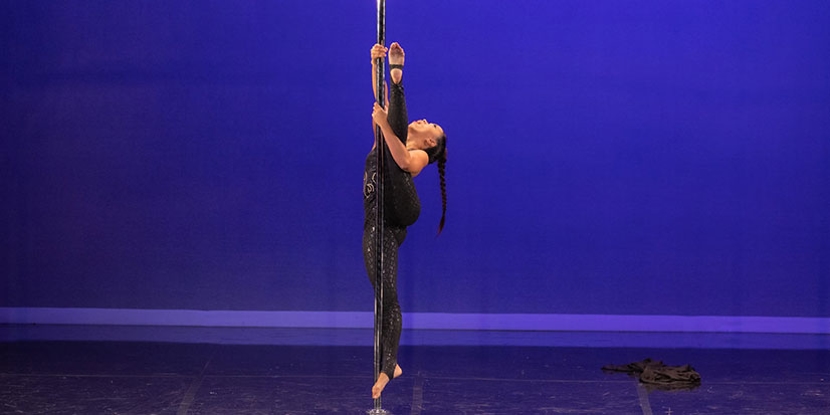 " Thanks to my doctor an the entire team at HOI, I can finally take those long-awaited steps onto the dance floor with renewed confidence and enthusiasm."
The road to returning to competitive dancing has not been easy for Jenny Banh. But thankfully with hard work and dedication - plus help from Hoag Orthopedic Institute and her surgeon David Gazzaniga MD -she is nearly back to dancing after nearly two years of recovery.
Eight years ago, Jenny tore her ACL and meniscus, and found it hard to resume competitive dancing as she once enjoyed.
"Following extensive research and visits to multiple specialists, I discovered the complexity of my injury, necessitating a top-tier surgeon proficient in both ACL reconstruction and meniscal transplantation," shared Jenny.
Once Jenny met with Dr. Gazzaniga at Hoag Orthopedic Institute, she shares that her "hope was reignited."
"Dr. Gazzaniga's expertise and dedication were nothing short of exceptional. He left no stone unturned, meticulously explaining the nature of my injuries and the comprehensive procedures required for my recovery," said Jenny.
So, with confidence in her surgical plan, Jenny underwent surgery to repair her torn ACL and meniscus.
"The day of the surgery, in the capable hands of Dr. Gazzaniga and the exceptional HOI team, marked the turning point in my journey. From the operating room to the painstaking recovery process, their unwavering support, skill, and commitment guided me every step of the way," she shared.
Jenny added that today, she is "on the precipice of returning to competitive dancing, a dream that once seemed unattainable."
"Thanks to Dr. Gazzaniga and the entire team at HOI, I can finally take those long-awaited steps onto the dance floor with renewed confidence and enthusiasm. This chapter of my life is a testament to the power of skill, perseverance, and unwavering support."
🩺💃🏆 #RoadToRecovery #DancePassionReignited
Follow Jenny: @jennydiscovers to see her progress