Back to Pickleball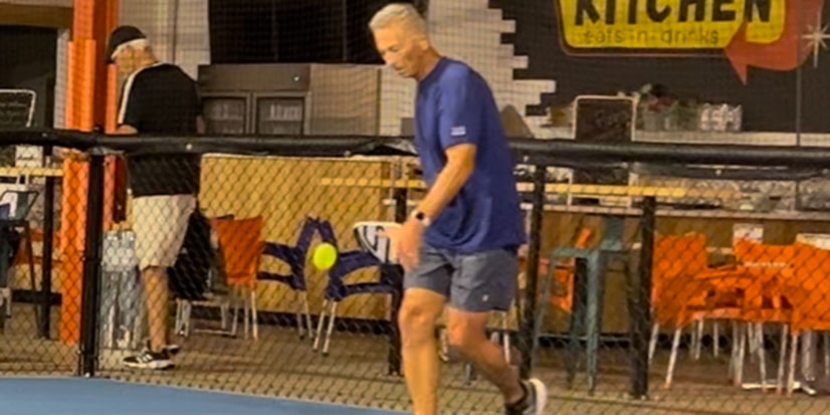 " It's only been one month and I'm back to playing pickleball, but not overdoing it," Joe said. "The fact that I'm back already after a month is amazing and feeling 90% now after a month, so I can't wait to see what happens in 6 months."
Palm Desert resident Joe Hekimian knew there was no one else he could trust with his orthopedic care than Hoag Orthopedic Institute. Joe, who previously lived in Orange County, chose Dr. Mikulak seven years ago for his first hip replacement, and when it came time for his second hip, he didn't hesitate.
"There are probably great surgeons out here but I chose to drive 2 hours specifically to be with Dr. Mikulak and HOI to ensure I had the best care," said Joe. "I'm so glad I made the choice."
The former triathlete has always been incredibly active, starting with football and running in high school, then transitioning to higher impact sports. After his hip pain grew too great, Joe cut back on triathlons and began cycling – until the pain became too great sitting down and sleeping.
"I originally chose Dr. Mikulak because he told me his goal is to enhance my life further so I can do anything I want to do, without pain, and better than before, which I really liked," he said.
Joe was impressed with the ease of his first hip replacement with posterior approach, and was back cycling and playing pickleball with his wife in three months.
"I can't over emphasize how nice everyone was at HOI," he said. "You feel like you're surrounded by family and I am getting unbelievable care and feel completely at ease."
Joe knew that he would eventually need a hip replacement for his second hip, so in September, he underwent hip replacement surgery with anterior approach.
"It's only been one month and I'm back to playing pickleball, but not overdoing it," Joe said. "The fact that I'm back already after a month is amazing and feeling 90% now after a month, so I can't wait to see what happens in 6 months."