Back to 18 Holes of Golf
Patient: Alan
Category: Hip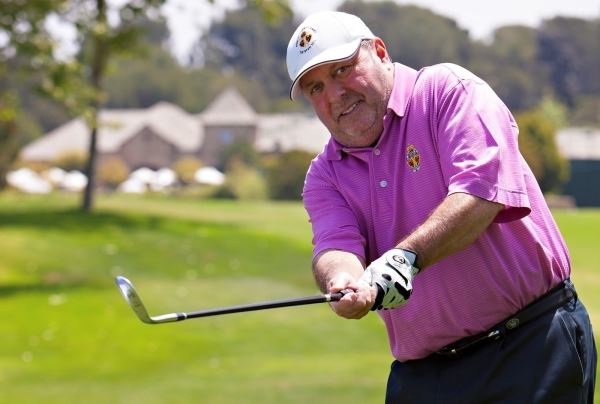 " I don't think I realized how bad the pain was until it was gone."
Few people on the planet know more about joint replacement surgeries than Alan Beyer, MD, executive medical director of Hoag Orthopedic Institute and a busy orthopedic surgeon for more than three decades. Recently experiencing hip replacement surgery from the other side of the scalpel gave him greater understanding into the emotional as well as physical aspects of these procedures.
Like many people whose joints have worn out, Dr. Beyer wasn't eager to become a surgical patient, in spite of nagging pain. He'd been able to stand long hours in the operating room, walk miles while attending to patients, and swing a golf club – with medication.
"It's what you do until you've exhausted other conservative therapies," he says. "The real deal breaker for me was when I went on a golf trip to Bandon Dunes in Oregon, which has no golf carts. I was walking 18 holes a day. I came home with the realization I had to do something about the pain."
Surgery sidelined Dr. Beyer for just 12 days. He recalls feeling relief just hours after having surgery. Within a few weeks, he was back to performing surgery and hitting the links. "I don't think I realized how bad the pain was until it was gone," he says.
"Because of a chronically sore hip, I have some ingrained bad habits that have plagued my golf game," says Dr. Beyer. "I'm starting from scratch to improve my swing, but I am walking 18 holes without one ounce of pain."
Alan Beyer, MD