Back to Football
Patient: Jeremy H
Category: Sports Medicine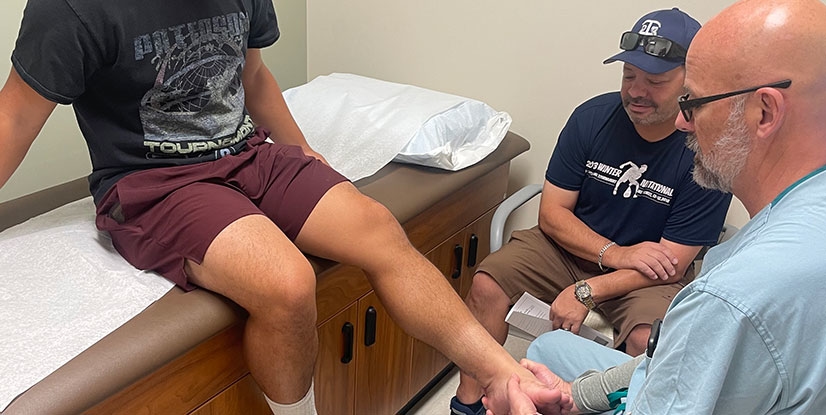 " We are very thankful for clinic and so impressed with the care we received."
Jeremy is a running back for a high school football team in Mission Viejo. After experiencing what his athletic trainer thought was a high ankle sprain during a game, Jeremy and his parents were concerned how to get him back on the field safely. 
The high school athletic trainer referred them to the HOI Saturday Sports Medicine Clinic where Jeremy saw an experienced orthopedic surgeon, who confirmed the diagnosis. 
Jeremy's parents were so impressed with the care they received that they returned to the clinic the following week to ensure he could return to play. He's now back to practicing.  
"We are very thankful for clinic and so impressed with the care we received that I made a separate appointment for myself afterwards," said David, Jeremy's Dad.