Back to Enjoying Life
Patient: Jorge Rodriguez, MD
Category: Knee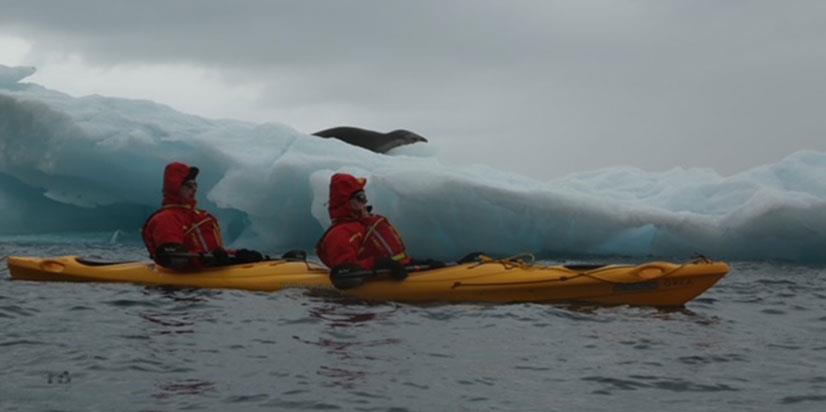 " My knee pain was gone immediately after surgery. I just had the discomfort from surgery that I worked through with PT and retraining my knee."
Dr. Jorge Rodriguez lives an active lifestyle in Los Angeles where he sees dozens of patients during the day as a practicing physician, as well as performing endoscopies and colonoscopies, while also enjoying pickleball, hiking the nearby canyons and cycling during his free time. However, pain in his left knee became so excruciating that walking up the stairs in his home, sitting and standing became too difficult that he knew he needed to see an orthopedic specialist.
"As a former doctor from Hoag, I knew the medical staff and reputation of Hoag Orthopedic Institute well, but was concerned about driving far. So I first asked doctor friends who the top Los Angeles doctor were," Dr. Rodriguez shared.
After meeting with several orthopedic surgeons in Los Angeles, Dr. Rodriguez said that he did not feel comfortable, and felt "rushed" during the appointments. So, after asking a friend who he should go to at Hoag Orthopedic Institute (HOI), Dr. Rodriguez selected Steven Mikulak, MD, orthopedic surgeon specializing in knee replacements.
"I read up on Dr. Mikulak's technique, and was really impressed with the great team that was responsive to my questions," Dr. Rodriguez shared. "The moment I decided 'go,' the most impressive thing was the system. From the reminder emails and calls, to the care in the hospital, equipment delivery, and physical therapy, everything was seamless."
After first exhausting conservative measures from injections to a meniscus surgery, Dr. Rodriguez opted for a total knee replacement with Dr. Mikulak at HOI in October 2022.
"My knee pain was gone immediately after surgery. I just had the discomfort from surgery that I worked through with PT and retraining my knee," Dr. Rodriguez shared.
Dr. Rodriguez' goal was to be able to go on his booked trip to Antarctica to celebrate his partner's 60th birthday, and in February 2023, he accomplished his goal.
"I was able to do 95% of the things I wanted to do but chose not to walk on rocky areas due a great sense of caution, although I probably could have," he said.
Now, Dr. Rodriguez is working towards his goal of playing pickleball, and strengthening his right knee, which he shares is now "catching up to the strength of my new knee."
"It takes a team and the HOI has a great team," he said. "My advice to anyone considering surgery is to remember that you are a part of the team. If you've suffered this long and you've made the decision to help yourself, do everything to get stronger and go through with it."