Back to Dancing
Patient: Andy
Category: Knee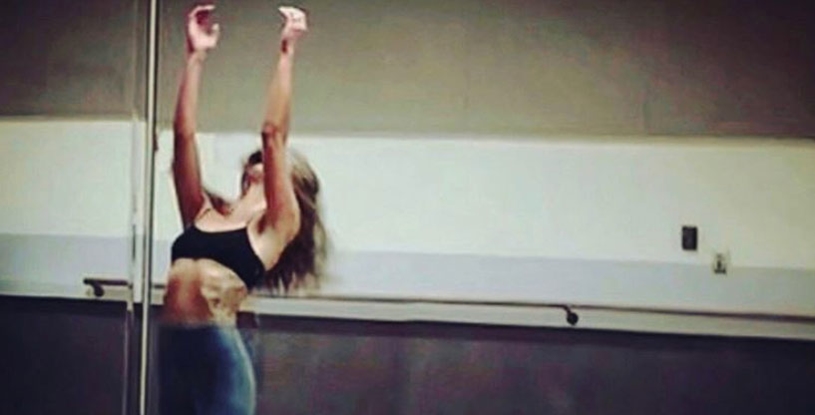 " I am eternally grateful for the genuine kindness I have been shown and the one-on-one care I have received. Every time I walk through those doors at HOI, I feel like myself, an individual in healing hands, not a case number on a list," shares Andy."
Andrea "Andy" Rose has been dancing since she can remember. It's been a lifelong passion of hers. In 2019, she was dancing onstage when she had a faulty landing and severely injured her right knee. After meeting with one of HOI's orthopedic surgeons, Dr. Taylor Dunphy, she learned she had severe bone bruising on her upper tibia, a shredded ACL, and grade 2/3 cartilage damage.
"I am eternally grateful for the genuine kindness I have been shown and the one-on-one care I have received. Every time I walk through those doors at HOI, I feel like myself, an individual in healing hands, not a case number on a list," shares Andy.
After an ACL reconstruction by Dr. Dunphy and physical therapy, Andy has worked through her pain and adversity and is on her way back to dancing.
"I am very pleased with the recovery Andy has made. A successful surgery is a total team effort, with the patient truly doing most of the hard work! I applaud Andy on her commitment to her rehab, and her dedication to getting back to her previous level of activity," shared Dr. Dunphy.
On top of the physical pain, Andy acknowledges the mental obstacles that physical rehabilitation can create. They are just as, if not more, difficult to overcome. She's so thankful for the team around her who were always in positive spirits and kept her motivated.
"The compassion I have been shown by Dr. Dunphy and the ENTIRE HOI team has been beyond encouraging and has kept me pushing through with utmost confidence," she says.
Andy obviously cannot wait to get back to dancing, but also looks forward to body surfing, rollerblading, biking, and mountain hiking, which are all within a closer reach. #WeGetYouBacktoYou