Back to Being Active
Patient: Kristiana Hook
Category: Hip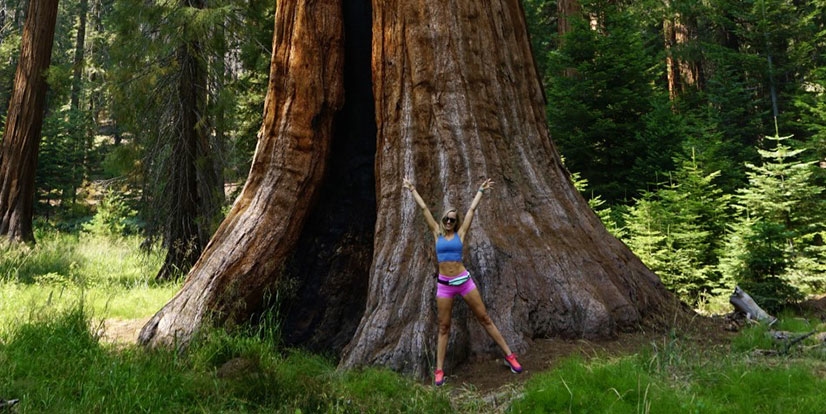 " Everyone at HOI was incredible. I really think the staff goes above and beyond to make you feel comfortable, safe and I am just really grateful. I can't say enough about how sweet they are."
Kristiana Hook has always been incredibly active from running track and cheering in high school, to working out at the gym. That's why she was shocked to hear that she would need a total hip replacement after experiencing debilitating pain after a tough workout.
"I thought it was nuts and that I just tweaked something, but I meet all the criteria for congenital hip dysplasia, (first-born child, identical twin) so I got my first hip replacement at age 30," said Kristiana.
Shortly thereafter, in early 2020, Kristiana started experiencing debilitating pain again, this time on her right hip. She had just started nursing school and was concerned that if her pain continued, she would get behind in school and it could affect her clinical courses.
"I started researching who would be the best in the area, and found Hoag Orthopedic Institute," Kristiana shared. "I know that HOI has such great reputation and when I saw their super low infection rates, that they are voted top in the nation and have great reviews online, it made me feel really comfortable."
So at 32, Kristiana had her right hip replacement surgery at Hoag Orthopedic Institute with Dr. Steven Barnett.
"I was totally comfortable and felt super safe and worry free," Kristiana shared. "I feel like everyone went above and beyond to keep us socially distanced and safe and my room being completely private was awesome."
Now just a month out from surgery, Kristiana is recovering well and shares that she really enjoys the in-home physical therapy HOI recommends after surgery.
"I can honestly say that this recovery has completely exceeded my expectations," shared Kristiana. "This time I do not have any nerve pain and stopped taking pain medications two days after surgery. I've reached all my milestones so fast and the PT coming to my house and giving me support and a pathway to recovery has been great," she added.
Now Kristiana is moving through her recovery and looking forward to start hiking more and run a 5k with her best friend.
"That was my biggest motivation – to be able to learn and succeed at work and in my nursing program without being in pain when I'm on my feet for 8-12 hours," Kristiana said. "Everyone at HOI was incredible. I really think the staff goes above and beyond to make you feel comfortable, safe and I am just really grateful. I can't say enough about how sweet they are."