Exercise Over 50
For any age, regular exercise is one of the best things you can do to stay healthy. As people get older, chronic injuries and health problems may become more limiting in terms of how much and what types of activity are best.
Before starting a new exercise routine, it is wise to see a physician for a general physical. Always tell your doctor if you have chest pain, shortness of breath, excessive fatigue, dizziness, poor balance, or painful and swollen joints.
A combination of resistance training, cardio fitness, balance and mobility exercise, and movement for fun is typically best to keep your body progressing and to avoid injury.
Over 50, certain health problems may be more relevant. Osteoporosis, arthritis, cardiac or respiratory issues, can all be difficult to manage on your own. But, exercise in the right quantity and intensity can be very helpful for even the most severe health conditions. It can be helpful to talk to a Sports Medicine Physician and/or sports-oriented Physical Therapist to help determine an "exercise prescription."
It can be beneficial to find a workout partner, set short- and long-term goals, schedule regular workouts, warm up, cool down, and have fun. The most important thing is to find something you enjoy and do it on a regular basis. According to the American College of Sports Medicine, "Exercise is medicine."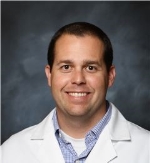 Dr. Adam Rivadeneyra, sports medicine doctor with
Hoag Orthopedic Institute