Zimmer Biomet and Apple Collaborate to Launch Major Clinical Study Detailing Patient Experience and Improving Joint Replacement Journey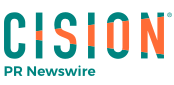 Hoag Orthopedic Institute is participating in a new clinical study in collaboration with Zimmer Biomet and Apple, which will facilitate a new level of connection between patients and their surgical care teams, which can immediately impact the journey patients experience when they undergo hip or knee replacements. The "Zimmer Biomet mymobility™" study will enroll as many as 10,000 patients nationwide to participate in the unique study, which incorporates an Apple Watch to continuously track health and activity data.
To read more about it, Click Here.