Servite High School dedicates sports medicine center to longtime physician

Dr. Ben Rubin has a legacy that precedes him. With more than 40 years of service on the sidelines and beyond at Servite High School, the Hoag Orthopedic Institute orthopedic surgeon was recently honored at the school, where the new sports medicine building and program was named for him.
Read more about the ceremony and his tenure at the school, here.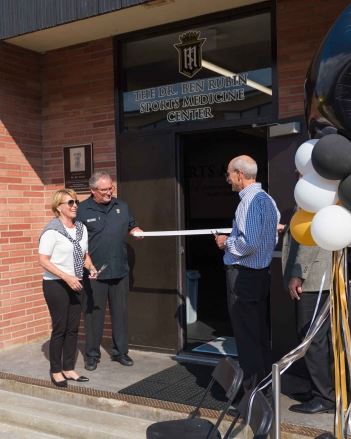 Photo Credit Servite High School.