Concussion awareness - Dr. David Kruse, sports medicine physician
Sports-related concussions are hot topics of conversation in sports news, specifically related to high impact sports such as football. Dr. David Kruse, sports medicine physician affiliated with Hoag Orthopedic Institute and team physician for several prominent elite sports teams including Orange County Soccer Club and USA Gymnastics, explains what people need to know about concussions in the blog below.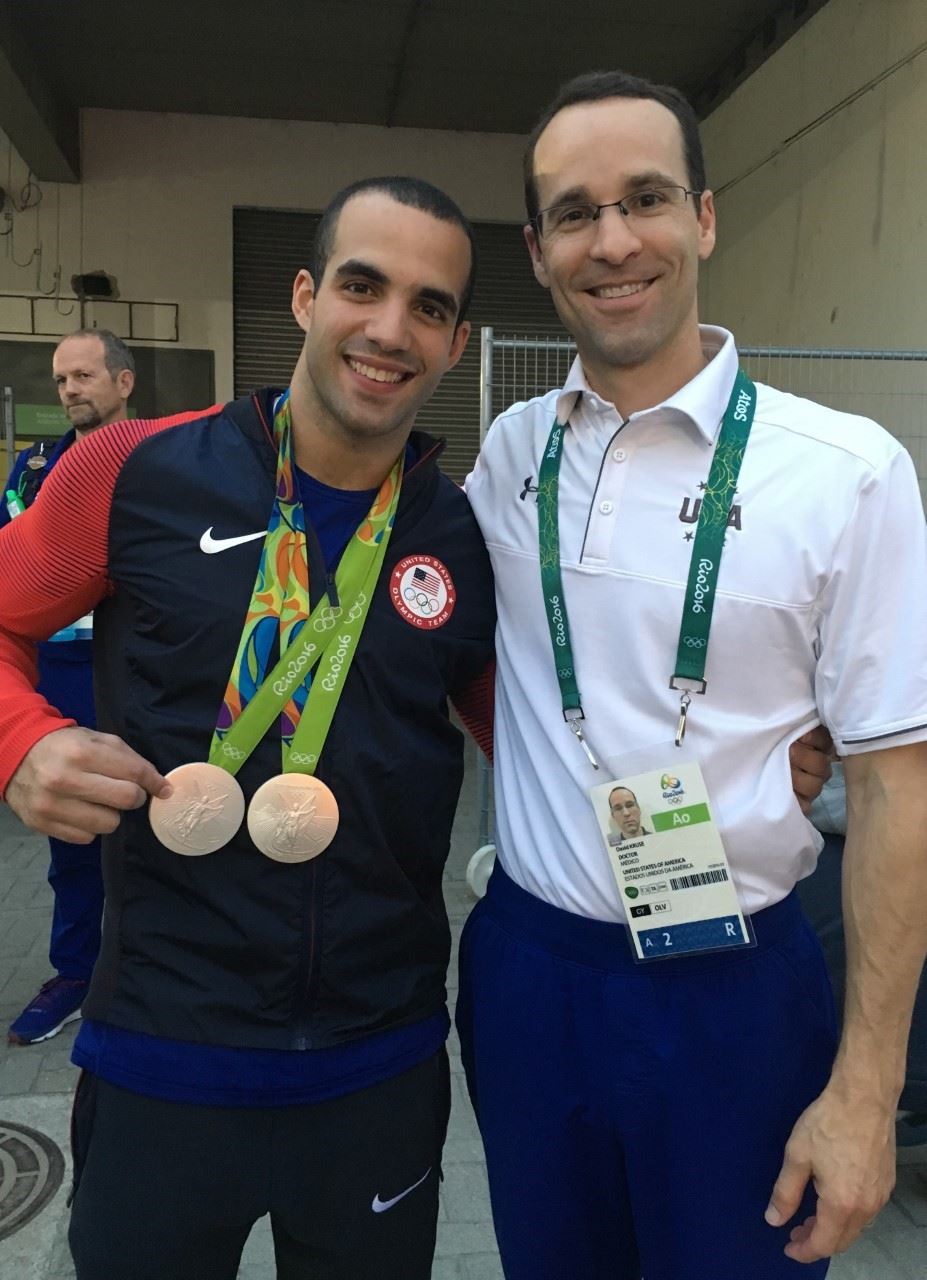 Q: What exactly is a concussion?
A: A sports-related concussion is a transient functional disruption of the brain. This occurs after some level of direct or indirect impact to the head and neck. It results in a range of symptoms and deficits that can be widely variable depending on the specifics of the impact and the individual athlete.
Q: Are there some misconceptions about concussions that should be addressed?
A: The medical community continues down a path of further research and discovery regarding sports-related concussion. Previous widely held beliefs about concussion injury and recovery continue to be clarified. Some older misconceptions and now more recent discoveries include:
A sports-related concussion can occur in the absence of loss of conscious
A sports-related concussion is not a structural injury and therefore imaging (such as a CT or MRI) is generally not necessary
There is no such thing as "just a ding" or "getting your bell rung". If there is suspicion of a brain injury, the athlete needs to be removed from play and observed even if symptoms at the time are transient or seem minor.
We are learning that early return to light, non-impact, non-symptom provoking activity is therapeutic following a sports-related concussion and facilitates a more efficient resolution of symptoms. We no longer isolate these athletes.
Q: How common are concussions in sports? Are certain sports more prevalent to concussions than others?
A: There is a high incident of concussion in sport and certainly some sports have higher risk. Sports that include high velocity activity or potential impact with other players, equipment or the environment are at higher risk and include: football, soccer, lacrosse, water polo, basketball, gymnastics, baseball, softball, and volleyball, among others.
Q: What are some things athletes can do to prevent concussion?
A: The medical community is still researching ways we can help prevent concussion. Unfortunately, no helmet or protective garment at this time can prevent concussion. Playing smart and with good technique (such as proper approaches to tackling) can help to mitigate the risk. Much of the focus is how to prevent worse outcomes from concussion events by prioritizing early recognition and implementation of efficient and appropriate care.
Q: How do you treat a concussion?
A: Early recognition is key. Once the injury has been identified, the first priority is to seek further evaluation with a primary care doctor or concussion specialist. The doctor will then help facilitate the recovery and resolution of symptoms. During treatment, all of the affected brain functions contributing to symptoms should be identified and addressed. These may include: the balance and visual systems, cognition, headache generators, the neck, and altered mood. During symptom resolution, tolerance of academic activities should be monitored and may need accommodation as part of a comprehensive return to learn program. Eventual return to sport should follow a progressive step-by-step process consistent with current concussion guidelines. Current CIF guidelines and state law also requires this diligent approach.