Team HOI: A Part of the Huddle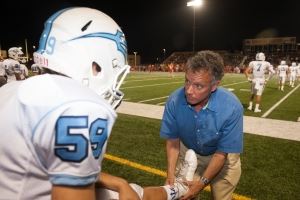 Did you know that numerous Hoag Orthopedic Institute doctors volunteer their time as team physicians? Team physicians educate, treat and inspire athletes to excel at the sports they love. They talk with individual players on a case-by-case basis to discuss injury prevention and how to heal if they do get hurt. They assist coaches and are a part of the team. It's a strategy that keeps athletes in the game.
We'd like to thank Team HOI for their exceptional work.
HOI Team Physicians include: