Jennifer Mitzner Named CEO of Hoag Orthopedic Institute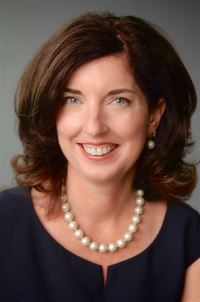 IRVINE, Calif. (November 6, 2017) -- Hoag Orthopedic Institute (HOI), one of the highest ranked specialty hospitals in the United States, has announced the appointment of veteran health care executive Jennifer Mitzner to the position of Chief Executive Officer for the institution.
Mitzner will succeed Dr. Carlos Prietto, a founding partner and practicing orthopedic surgeon at HOI who was acting as Interim CEO.
"Jennifer has been a part of HOI since its inception, having been a valuable member of our Board of Directors," said Dr. Prietto. "She knows and understands the operations and culture of HOI intimately, and her vast experience and industry expertise in aligning quality, clinical outcomes and cost will lead HOI into the future."
Mitzner most recently served as the Senior Vice President & Chief Financial Officer of St. Joseph Hoag Health, where she provided key financial and strategic leadership, including risk and value-based payment models. Previously, she served as the Senior Vice President Corporate Services & CFO at Hoag Memorial Hospital Presbyterian where she oversaw all financial operations and served in an executive capacity on multiple governance committees. Prior to her Hoag positions, Mitzner worked with KPMG in Orange County, California, in the firm's Healthcare Advisory Practice.
In addition to her experience on the HOI Board of Directors, Mitzner previously served on the Board of Directors for Share Our Selves, a nonprofit, volunteer-based organization serving the impoverished and working poor populations of Orange County, California. Mitzner received her Master of Public Administration degree from the University of San Francisco and Bachelor of Business Administration, with a major in accounting from Texas Christian University. Mitzner is also a certified public accountant.