Hoag Orthopedic Institute Releases 2017 Outcomes Report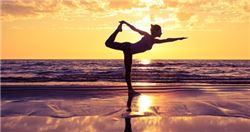 Hospital's Fifth Annual Report Provides Patients and Physicians Easy Access to Data on Clinical Outcomes, Care Quality, Volume, Accolades and Other Relevant Information
IRVINE, Calif. – April 12, 2017 – Hoag Orthopedic Institute (HOI), which has performed the most joint replacements in California for five consecutive years, released its 2017 Outcomes Report, an annual publication which provides detailed information about the previous year's surgical volumes, care quality metrics, infection and readmission rates, and patient satisfaction scores along with other key statistics.
In addition to the data on infection rates and volume, the report also highlights quality improvement initiatives, distinctions and innovations, details on HOI's education and research program, compelling patient testimonials, and much more.
"As many health care organizations strive to improve their quality of care, drive innovation and provide value for their patients, Hoag Orthopedic Institute is at the forefront and going even further by being transparent," said Dr. Robert Gorab, Chief Medical Officer of HOI. "Our drive to truly be the very best has enabled us to achieve and sustain an unprecedented, higher level of orthopedic care for our patients," he added.
Patients are becoming increasingly aware of the importance of selecting physicians and facilities with track-records of high-quality care, and many have been empowered and encouraged by this tool which can give the assurance that they are choosing a top-ranking facility and care team.
Hoag Orthopedic Institute's 2017 Outcomes Report has also become a valuable resource for orthopedic care providers internationally who seek ways to improve their standards of care and to learn from HOI's unique model.
"Our quest to provide greater value and optimize outcomes in musculoskeletal care unfolds in this issue of our annual outcomes report," said Sopida Andronaco, RN, Director of Performance Improvement and Clinical Outcomes for HOI. "The entire HOI staff works tirelessly to continually reach this exemplary level of excellence and we are proud to showcase their dedication and commitment to delivering quality care to our patients.."
Hoag Orthopedic Institute is the highest volume provider of hip and knee replacements in California. It is one of only 102 hospitals nationwide to receive a top, five-star quality rating from Centers for Medicare and Medicaid Services (CMS) in 2016. HOI has also had the lowest readmission rate in the nation for hip and knee replacements from 2012 through 2015.
For more data, and to read Hoag Orthopedic Hospital's 2017 Annual Outcomes Report, visit: www.HOIoutcomes.com.