Margaret "Maggie" Adams Named Director of Compliance & Contracts
Posted On:
Written By:

jcisum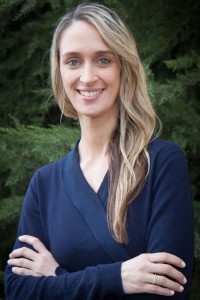 Today, Hoag Orthopedic Institute announced that Margaret "Maggie" Adams has been promoted to Director of Compliance and Contracts. As Director, she will serve as HOI's Compliance Officer.
Adams is Certified in Healthcare Compliance (CHC) by the Compliance Certification Board (CCB). The CCB has developed criteria to determine competence in the practice of compliance and ethics across various industries and specialty areas, and recognizes individuals meeting these criteria through its compliance certification programs.
In 2010, Adams joined Hoag Irvine, and in February 2011 she transferred to HOI. She has served in a variety of roles as the institution has grown and was responsible for establishing HOI's Compliance and Contracts Office. She leads the compliance program initiatives and serves as the Chairman of Purchased Services Committee.
Adams holds her Bachelor's Degree in Business and Accounting. Prior to joining the Hoag Family, she has served in various administrative leadership roles in business and accounting.
Please join us in congratulating Maggie Adams as HOI Director of Compliance and Contracts.