The Many Faces of Nursing – National Nurses Week
Exactly Who Are These Special People?
In honor of National Nurses Day which is always celebrated on May 6th and opens National Nurses Week, we wanted to take time to highlight and honor our stellar nursing team at Hoag Orthopedic Institute.
Orthopedic nursing is a very physical job that requires special education regarding musculo-skeletal disorders, surgery, pain management and working to optimize the patient to return to their fullest function. These nurses may be certified in the specialty. This requires a minimum number of hours of work in order to take a certification test, focused continued education throughout the year and then continuing to work in the specialty field.
These nurses may be Nurse Practitioners (NP), Clinical Nurse Specialists (CNS), Advanced Practice Nurses(APRN), or members of the Nursing Leadership Team who have Master of Science in Nursing degrees (MSNs).
The NPs lead the care of the post-surgical patient on a daily basis and are an extension of the physician team.
Our CNS works to ensure overall patient and staff education, specialty program development and support of operations. Our leadership team empowers MSN-prepared personnel to take the theory and put it into practice, utilizing evidence-based models to provide quality patient care.
Professionals who oversee and manag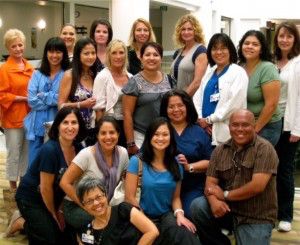 e patient care from admission through discharge include a team of nurses known as Case Managers. They're tasked with ensuring that the reimbursement for the care is approved, and working with the payers, home health companies and skilled nursing facilities to ensure safe discharge. They are also instrumental in educating our staff, physicians and patients on reimbursement and regulatory requirements for payers.
At HOI, the Pre-Op Nurse is a multi-tasker who does an amazing amount of work for each patient in a concise period of time. His or her assessment skills must be exemplary, so that patient problems can be identified before going into surgery. Pressures from the operating room, the patient, the patient's family, and the floor are managed with swift but effective strategic maneuvering. These nurses deserve every bit of credit for the intense job that they do.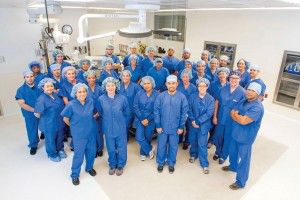 Operating room (OR) nurses are called circulatorsby the OR team. Although they enjoy a close and fulfilling relationship with the surgical team, things may become very intense in a moment's notice. Knowing how to work efficiently regardless of the atmosphere in the OR requires flexibility and insight. OR nurses at HOI are excellent advocates for our patients, and they use emotional intelligence to understand patient needs while unconscious.
Post-anesthesia care unit (PACU) nurses provide critical care skills as patients emerge from anesthesia. This vulnerable time period for our patients requires a unique skill set and diligence in patient assessment. Our HOI nurses meet and exceed the challenges that are presented each day. We are lucky to have this amazing group of individuals for patient recovery.
The face of orthopedic nursing is varied, highly trained and educated in the care of our orthopedic patients. We are blessed at Hoag Orthopedic Institute to have some of the top nurses in the nation on our staff. If you are ever in need of our services, you will most assuredly agree!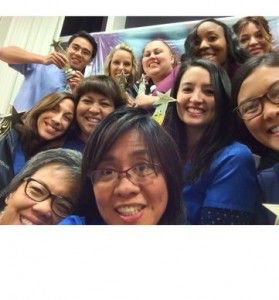 Written by
Kanoe Allen, MSN-CNS, RN, PHN, ONC
Chief Nursing Officer
Hoag Orthopedic Institute
Terry Roth
Executive Director Perioperative Services
Hoag Orthopedic Institute