Hoag Orthopedic Institute's Dr. David Kruse Named USA Gymnastics Athlete Care Coordinator
Dr. Kruse to Serve As Athlete Care Coordinator and Help Lead Safety Standards for the Country's Top Professional Gymnasts
Hoag Orthopedic Institute (HOI) is proud to announce that David Kruse, M.D., a sports medicine physician at HOI, has been named the athlete care coordinator for the USA Gymnastics Medical Task Force. In his new role, Dr. Kruse will join an elite group of medical professionals to provide leadership and oversight for USA Gymnastics' practices, procedures and protocols regarding athlete care.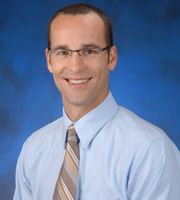 Dr. Kruse, a recipient of an NCAA Team Championship for Men's Gymnastics while attending the University of California, Berkeley as an undergraduate, and four-time member of the USA Gymnastics Senior National Team, will act as the primary liaison between the Medical Task Force and USA Gymnastics staff. He will assist with the implementation of athlete care protocols, policy, and prioritizing and addressing health and safety matters for the gymnastics community.
"I am honored by the opportunity to serve in this new role as we all pursue the highest quality of care for USA Gymnastics athletes," says Dr. Kruse. "We have a dedicated group of medical professionals, who together with the Medical Task Force will work collaboratively to further enhance performance goals and safety standards for the sport."
Dr. Kruse will continue to serve as the primary staff representative for the Men's Gymnastics National Team. He additionally serves as team physician for the University of California, Irvine, the LA Reign and various high school sports programs throughout Orange County.
"USA Gymnastics is excited to have these experts taking the lead on athlete care," says Steve Penny, president of USA Gymnastics. "We are confident that Dr. Kruse will provide important administrative support to both the Medical Task Force and the national office as we move forward with the program."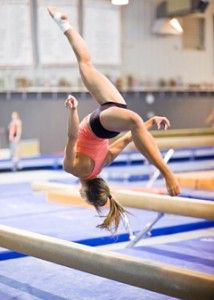 The Medical Task Force was created in 2013 by USA Gymnastics in an effort to promote a safe environment for its athletes by encouraging reviews of the organization's practices, procedures and protocols regarding athlete care.
Hoag Orthopedic Institute specializes in the most advanced orthopedic surgery, total joint replacement surgery and spine surgery, and is one of the only specialty hospitals in the United States caring exclusively for orthopedic patients.
For more information about HOI, visit: http://orthopedichospital.com.