What You Need To Know About Joint Replacement Surgery
HOI recently asked Dr. Steven Gausewitz, Chief of Staff at Hoag Orthopedic Institute, a few questions about joint replacement surgery. Here are his answers:
What is joint replacement surgery?
Joint replacement surgery, or arthroplasty, is the replacement or reconstruction of a damaged joint with a new one in order to restore function and eliminate joint pain. The surgeon can either remove the entire damaged joint or only fix areas needed. Common joint replacement surgeries needed include hip, knee and shoulders. Other joints like elbows and finger joints are done much less frequently.
What can happen to my joints?
Damage to joints can occur for a variety of different reasons. Disease, injuries, or just years of use may cause a joint to become distressed. Arthritis is a common cause for damaged joints. Pain, stiffness, and swelling may begin. Joint problems can lead to loss of mobility, instability, or weakness. These could be as a result of osteoarthritis, rheumatoid arthritis, deformity, or other causes. Obesity may also contribute to the deterioration of joints.
What is a new joint made of?
Joints are high precision devices made of materials that are well-tolerated by the human body.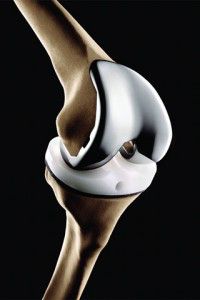 These materials include titanium, cobalt chrome stainless steel, specially prepared polyethylene plastic and extremely strong ceramics.
How many people have joints replaced?
As the longevity of the devices improves, the age for joint replacement is getting younger and younger. More people are opting for joint replacement earlier in life seeing it as a way to improve their quality of life and mobility. The American Academy of Orthopedic Surgeons reports that approximately 713,000 arthroplasty surgeries are performed annually in the United States.
Do I need to have my joint replaced?
A patient should consider arthroplasty if there is debilitating pain, causing immobility or reduced quality of life or deformity. Common questions from your physician on whether or not you qualify may include walking ability, ability to perform self-care tasks such as dressing and bathing, and recreational activity.
What happens after surgery?
Patients are given antibiotics to prevent infection, and pain medication immediately after surgery. New strategies are being used at HOI to successfully manage patients' post-operative pain. Physical therapy begins immediately to improve range of motion and strengthen the new joint. Walkers and crutches are used to aid the patient until normal activity can be resumed. Many patients go home after 1-2 days in the hospital.
Will my surgery be successful?
Total joint replacements are tremendously successful for most patients.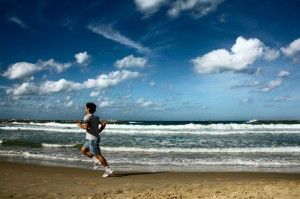 Patients can help improve the success by what they do after returning home. Following the instructions of their orthopedic team is very important. Taking the appropriate medications, resting, and physical therapy are critical in strengthening the new joint and improving the range of motion. The risks of joint replacement are very low, but there are still some serious risks that any patient having this procedure should understand and discuss with their doctor. These include infection, blood clots, or mechanical or biological problems with the replaced joint that can interfere with its function.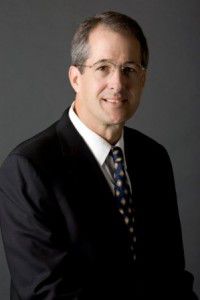 About Dr. Gausewitz:
Dr. Steven Gausewitz is Chief of Staff at Hoag Orthopedic Institute and specializes in the treatment of degenerative and traumatic conditions affecting the hip, knee and shoulder. His focus is on adult reconstructive surgery, including primary and revision total joint replacement.
For more information on Dr. Gausewitz click here.