Snow Sport Injury Prevention
Common Snow Sport Injuries and How To Stay Safe This Winter
The winter season is finally upon us, and with snowfall comes a slew of snow sport enthusiasts who can't wait to hit the slopes.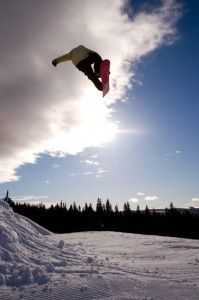 Snow sport-related injuries are extremely common, producing more than 144,000 ski injuries and 148,000 snowboarding injuries in 2010, according to the US Consumer Product Safety Commission. Stay safe this season with these simple tips to avoid snow sport injuries.
First and foremost, be sure that you are in good physical condition before you set out on any sport outing. If you are out of shape or have any difficulty, choose an easier run until you can build up your skill level enough to tackle harder routes.
"Like any sport, don't forget to warm up before you go out to prepare your muscles for physical activity, and keep yourself hydrated throughout the day," added Dr. David Kruse, a sports medicine specialist at Hoag Orthopedic Institute.
Know the safety rules of the resort before you attempt skiing or snowboarding, and be aware of the proper ways to stop, merge, and yield to others. Check any and all binding and other equipment to make sure everything fits and works properly to avoid injury. Wear a helmet at all times, and beginners should wear additional safety gear when first starting out.
The most common injury snow sport athletes experience is falling. The second is collisions, followed by ski lift incidents.
Skiers are at risk of knee injuries as well as fractures related to ski equipment and falls. "One of the most common injury among skiers is damage to the medial collateral ligament (MCL)," said Dr. Kruse. "This typically occurs during a slow twisting fall, or maintaining a snowplow position for too long," he added.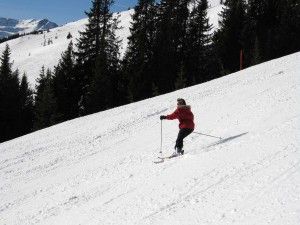 MCL sprains are usually treatable with a brace, but some skiers who fall backwards with a twisting force on their lower leg may rupture their anterior cruciate ligament (ACL), which often requires surgical repair.
Don't try anything you're not physically ready for because unpreparedness may lead to injury.
"Snowboarding presents different injury risks because both legs are strapped in a fixed position to the same board," said Dr. Kruse, "avoiding the twisting motion one may experience skiing. Instead, snowboarders generally fall forward or backward, causing sprains, fractures, or dislocation to their wrists, collarbone, shoulders, and injuries to the head and neck region." Avoid injury by using safety gear, such as wrist and elbow guards.
You should always stay close to your group when skiing or snowboarding with others. Keep each other in your sights to avoid getting lost, and seek shelter and medical attention if anyone begins to experience signs of hypothermia, frostbite, or other injuries. Search for storm and temperature warnings before you leave the resort to avoid troubling weather conditions.
Not every injury is avoidable, but you can prepare yourself by learning the basics of snow sport safety!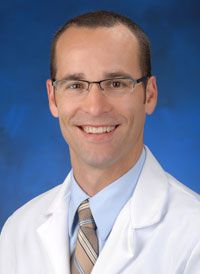 Dr. David Kruse holds two board certifications, sports medicine and family medicine, and practices as a Primary Care Sports Medicine specialist. Dr. Kruse's clinical expertise includes non-operative orthopedics and sports medicine, general musculoskeletal care, sports concussion, general medical needs of the athlete, and musculoskeletal procedures including joint and tissue injections.