DEREESA REID NAMED CEO OF HOAG ORTHOPEDIC INSTITUTE
Hoag Orthopedic Institute, one of the largest volume specialty hospitals in the U.S., announced the appointment of Dereesa Purtell Reid to the position of Chief Executive Officer for the institution. Reid, the former Chief Operating Officer, will retain her responsibilities as COO in addition to her assumption of her new duties as CEO.
Reid's predecessor, Dr. Carlos Prietto, will assume a newly established position as President of Hoag Orthopedic Institute (HOI), an enterprise consisting of a 70-bed hospital and two outpatient surgery centers in Orange County.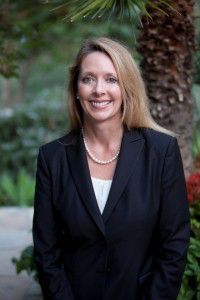 "Since its inception just over two years ago, Hoag Orthopedic Institute has achieved levels of quality and satisfaction which rival the most prestigious, longstanding healthcare facilities in the world," said Dr. Carlos Prietto, who is also a founding partner and practicing orthopedic surgeon at HOI. "Ms. Reid has been an integral part of nearly every aspect of HOI's growth, her drive for excellence and vision for the future embodies the culture we've built at HOI."
With more than 15 years of experience in hospital operations and leadership, Reid most recently served as Assistant Vice President of Financial and Operational Positions at St. Joseph Health: Covenant Health System (CHS) in Lubbock, Texas. Reid also previously served as Vice President of Managed Care and Strategic Planning at University Medical Center (UMC) Health System in Lubbock, Texas. Before that she served as the Clinic Administrator and Assistant Director of Clinic Administration of the Ophthalmology and Specialty Group at Texas Tech University Health Sciences Center (TTUHSC) in Lubbock, Texas.
Reid has many professional affiliations and has received numerous honors over the years. She holds an MBA from Texas Tech University and is licensed as a Certified Public Accountant.
###
About Hoag Orthopedic Institute
When Hoag Orthopedic Institute opened in November 2010, it brought together many of Southern California's most respected orthopedic surgeons in a partnership with the leading healthcare system in Orange County, Hoag Memorial Hospital Presbyterian.
Hoag Orthopedic Institute and its 320 medical specialists and 80 board-certified orthopedic surgeons operate one of the highest volume specialty hospitals in the United States. Care at its three Orange County locations is exclusively for orthopedic patients requiring inpatient and outpatient surgical care.
HOI's primary hospital in Irvine has 70 beds and nine operating rooms designed and equipped specifically for orthopedic surgical procedures. HOI is also composed of Orthopedic Surgery Center of Orange County in Newport Beach and Main Street Specialty Surgery Center in Orange – two well-respected outpatient surgical facilities dedicated to the care of orthopedic patients.
For more information visit: www.HoagOrthopedicInstitute.com