Hoag Orthopedic Institute Named 'Best Place to Work in Healthcare' by Modern Healthcare
Posted On:
Written By:

Modern Heatlhcare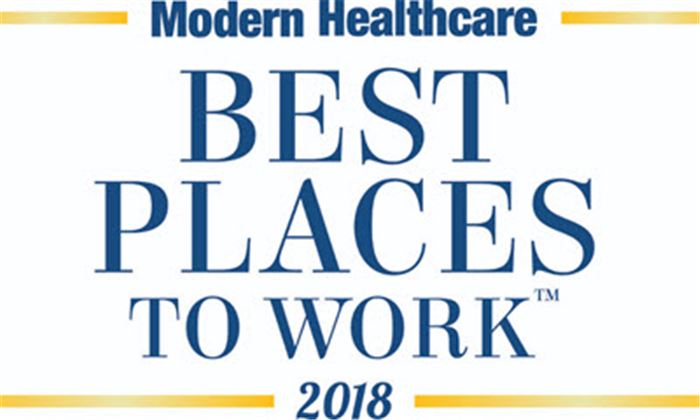 HOI only Southern California hospital to receive national distinction three years in a row
IRVINE, Calif. [June 25, 2018] – Hoag Orthopedic Institute (HOI), one of the largest providers of orthopedic care in the nation, has been named a Modern Healthcare 'Best Places to Work in Healthcare for 2018, making it the only hospital in southern California to receive the distinction three years in a row. Modern Healthcare, the industry's leading source of healthcare business and policy news, research, and information, is ranked number one in readership among healthcare executives.
The hospital is one of the top 150 companies and organizations in the U.S. named in this year's roster for empowering employees to provide patients and customers with the best possible care, products, and services.
"We are delighted and honored that HOI is once again included in this year's prestigious 'Best Places to Work in Healthcare' list," said Jennifer Mitzner, chief executive officer of Hoag Orthopedic Institute. "What this award really evidences to me is that our employees are the 'secret sauce' and heart of our organization and they bring their passion and talents to bear each and every day to achieve the patient outcomes and exceptional experience for the community we serve."
Modern Healthcare's 2018 'Best Places to Work in Healthcare' list was announced in May with a ranked order to be announced in late September. The list will also be prominently featured in a special supplement of the magazine in the Oct. 1 issue.
"This 'secret sauce' is why people from all over southern California and beyond have sought HOI as their trusted partner in orthopedic care to get them back to doing the things they love," added Mitzner.
HOI, the highest volume provider of joint replacements in California, has received consistent recognition from various publications and health care organizations for its patient-focused services since opening in 2010. For more information on the various accolades, the hospital has received, visit http://www.orthopedichospital.com/Why-Choose-HOI-.