Staff Highlights: Meet Jon Moore, RN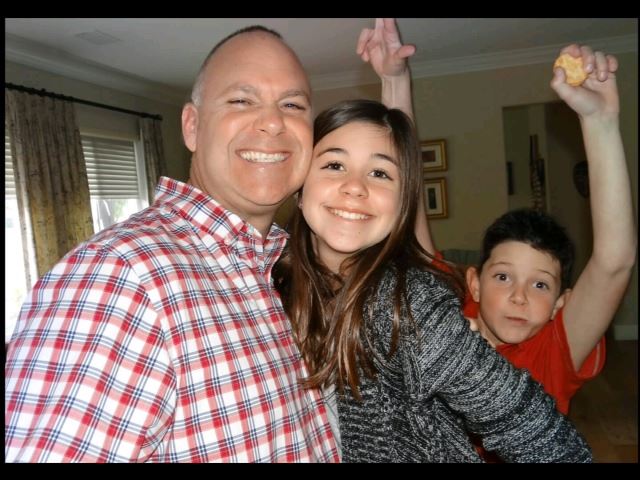 Jon Moore has been working at HOI since 2010. Initially starting out as a volunteer at Hoag Newport, he was offered an opportunity work in the OR as an operating room aide at HOI. This job served as a launching pad for his nursing career. The most meaningful day for Jon at HOI was the day he got his badge as a Registered Nurse. This was a symbol of all the hard work, sacrifices, and commitments he and his family made to help him achieve his goal of becoming a nurse.
Now, Jon is working on finishing up his nursing training and continuing his education to obtain his BSN degree and CNOR certification.
Jon enjoys the daily interaction with HOI patients and being a part of an outstanding team that provides excellent care. He is married to his wife of 16 years and is the father of two beautiful children, Audrey and Cooper. Audrey is a competitive dancer in seventh grade and Cooper is an active fourth grader who loves the outdoors.
As a native to the area, Jon's hobbies are naturally surfing, walking his dog, and going to the beach. He also loves spending time with friends and family.
Turning Helping People Into a Career
Though he is excelling as an RN at HOI, Jon didn't always envision himself becoming a nurse. He spent 11 years in the auto industry to pay the bills, but when the economy took a turn for the worse, it put serious financial strain on him and his wife. Unsure of his next step, he mentioned off-hand that if he could go back to school, he would choose nursing school. Jon always enjoyed helping people and had worked as a paid call firefighter for the OCFA when he was younger.
"The light bulb went off above my wife's head; I can still see it to this day…my wife and I talked, and we made the decision for me to go back to school and become a nurse."
"The Moores Do Not Give Up"
Jon's family is also no stranger to trials.
His mother lost her battle with diabetes while receiving care at Hoag Newport and his father is currently battling cancer and declining health.
Through these tough times, Jon's family has lived by a simple motto: the Moores do not give up. While it was difficult to lose his mother, the excellent care she received from Hoag was a major pull for Jon to return to Hoag / HOI to serve as an RN. Though his father has been fighting his cancer for the last five years, he maintains a positive attitude and spirit, always finding a way to make everyone around him smile.
In addition, Jon and his wife faced financial challenges after the economy began to flounder, which eventually prompted him to pursue his career in nursing. While a positive step, the decision to go back to school meant that they had to sell their house and make major lifestyle changes.
Despite these obstacles, Jon has prevailed to make a successful career for himself, committing his service to the very hospital system where he was born, where his mother received pivotal care, and where countless patients have benefited from his positive outlook. After all, the Moores do not give up.